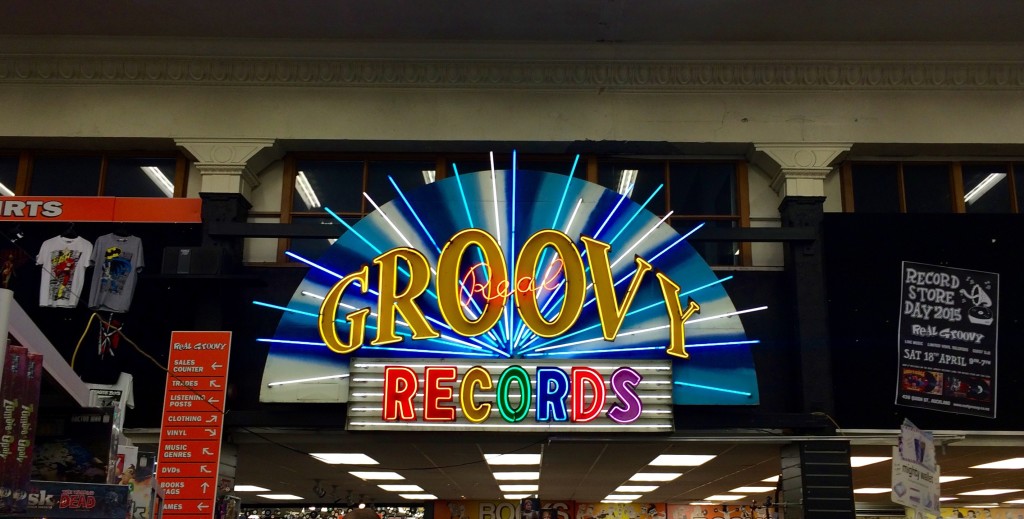 On a day too rainy to manage any sightseeing, I trudged through a torrential downpour from my hostel in Ponsonby to Auckland's Real Groovy Records. From the moment you walk into the cavernous warehouse space, you can see why Real Groovy is a real feather in the cap of Auckland's music scene. The place has a very similar vibe to California record titan Amoeba Records, feeling both inviting and slightly overwhelming.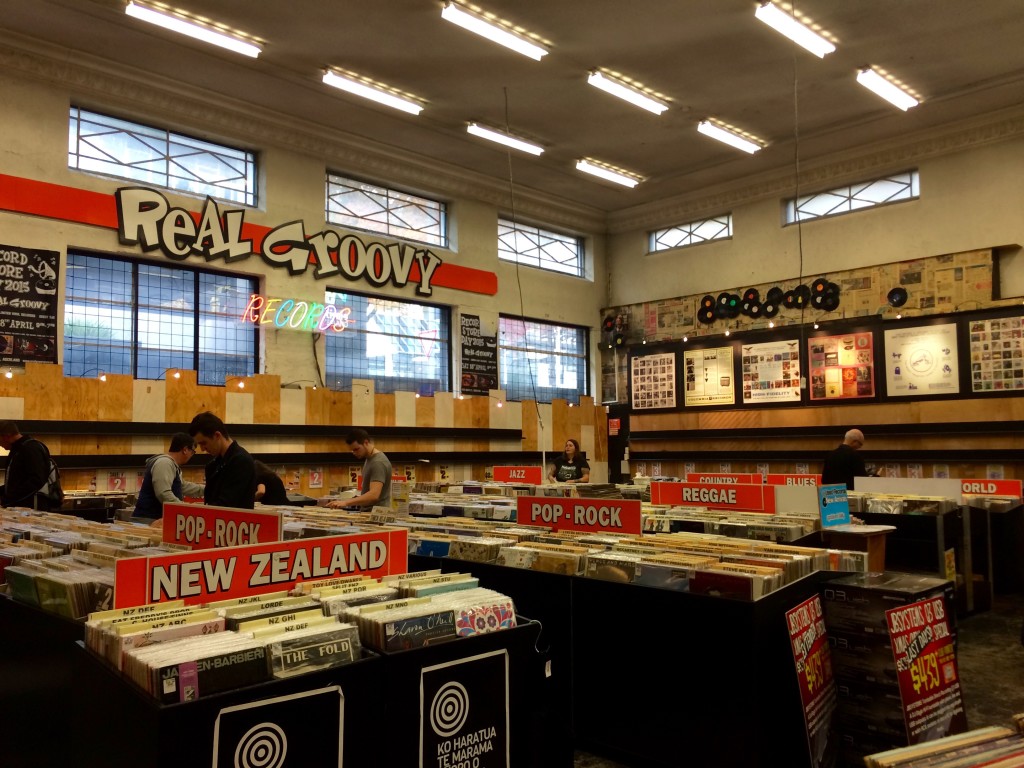 Vinyl sits front and center, with boxes and boxes of new and used LP's, with featured records under a massive banner reading "VINYL LIVES HERE." The featured wall is diverse and expertly curated, with everything from reissues of Fleetwood Mac and The Who to indie artists from the US and beyond. There was also a large two-sided rack of 7"s, from which I snagged some recent releases from a couple local bands (The Cavemen and an Admiral/Cool Runnings split for a relatively reasonable $12 each. They also had a sizeable sale section, including a big table of 45s for $6 and $7 a piece.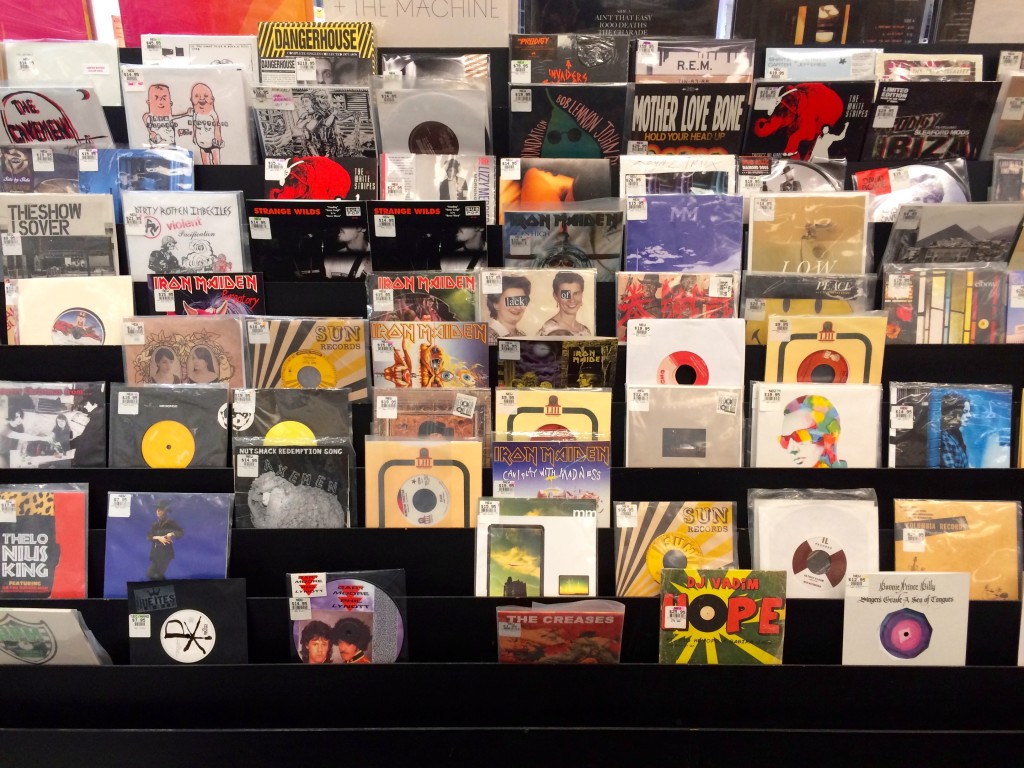 If you can tear yourself away from the vinyl, or if CD's are more your thing, their CD section is quite extensive, with some as cheap as $5!
What I really appreciate about Real Groovy Records is its commitment to local music. There are big, prominent displays of local releases in both the vinyl and CD sections. For CD's, Kiwi artists are clearly labeled with a little Kiwi bird sticker to make them easy to find.
RGR also has a little in-house label, putting out special Kiwi releases for Record Store Day. They mostly release re-issues of Kiwi bands, and compilations of lesser-known local artists. Artists include 60's Auckland pop group Larry's Rebels and 60's Prog-Psych band The Cleves.
Real Groovy also carries record supplies/accessories (sleeves, brushes, cleaner, etc), books, T-shirts, comics (including a sizable selection of indie comics), DVD's and much more. It wouldn't be difficult to spend a whole day there, and I unfortunately had to limit myself to a little over an hour.
The staff were lovely, and the guy who rang me up spent some time chatting with me about the shop's in-house label, about the records I had purchased, and what it was like to release records in this little country on the edge of the world. Real Groovy Records was a real highlight of my trip to Auckland, and I would absolutely love to visit again.