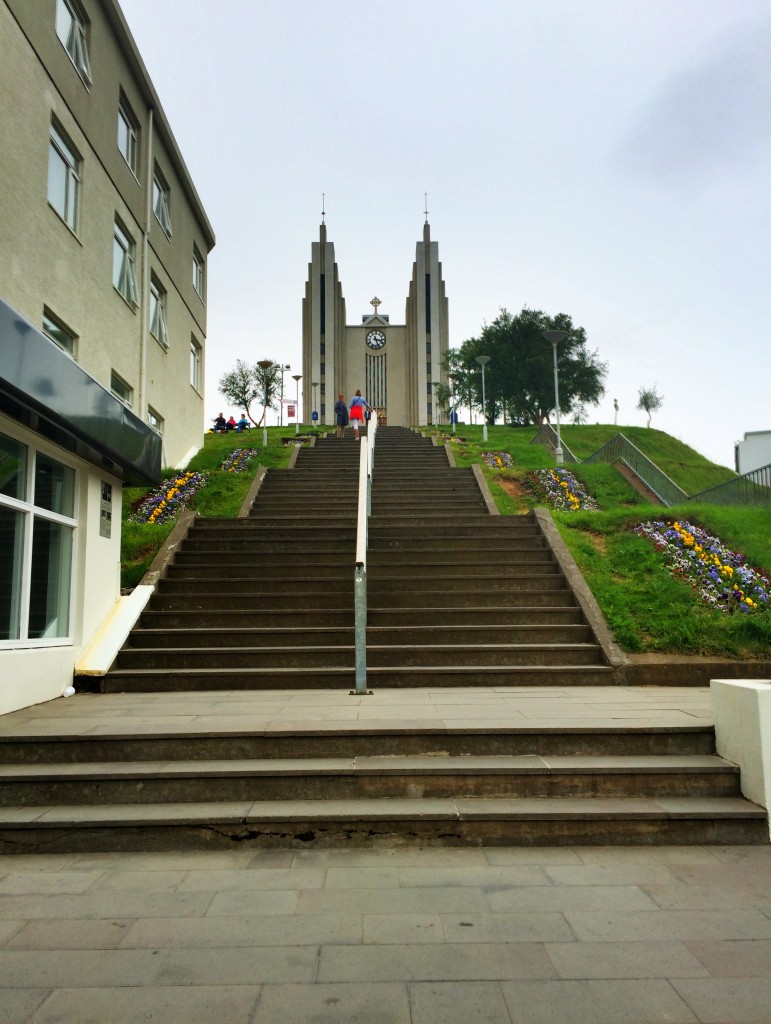 Akureyri is Iceland's second-largest city, and despite the large population jump (~150,ooo in Reykjavik to ~20,000 in Akureyri), the town has quite a lot to offer. Though many of the nearby attractions and activities, such as whale watching or a visit to the Myvatn spa, can tend to be quite pricey, there are still plenty of things to do for travelers on a budget.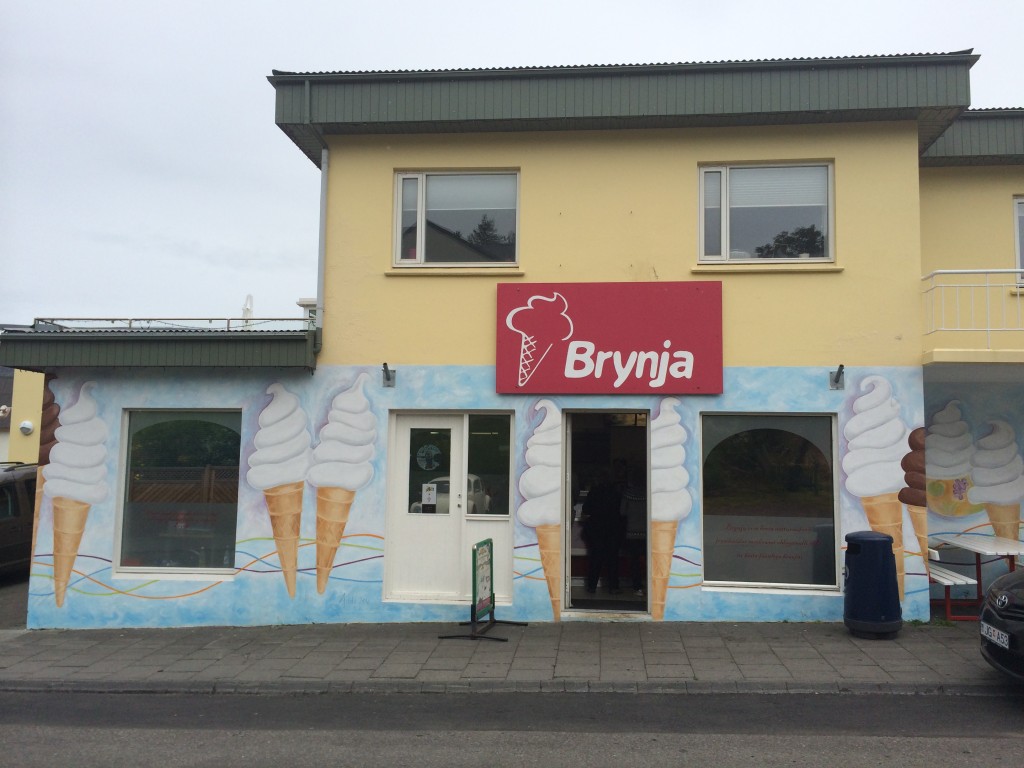 1// Brynja: This ice cream shop, located in a residential area just outside the center of Akureyri, claims to be the best ice cream in Iceland. Not having eaten very much ice cream in Iceland, I can neither confirm nor deny their claim. I can, however, tell you that this ice cream is mighty tasty, and ordering it is quite an experience. Brynja is crowded in the summer, and since there's more of a mob than a line, you have but a few moments to consider your many menu options before attempting an order. The folks behind the counter were very friendly, and were patient with me as I fumbled through what turned out to be a very simple order (chocolate soft serve with Daim pieces, in case you were wondering). Even a big cone with toppings will cost you under ISK 1,000 (~$8.50 USD), which by Iceland standards, is pretty darn cheap.
2// Græni Hátturinn: Akureyri club Græni Hátturinn is an absolute treasure. Independently owned and operated, this great little venue hosts a lot of impressive shows. On my recent stop in Akureyri, I had the pleasure of seeing Ásgeir perform here, and while very crowded, it was an awesome experience. Ticket prices vary, but you're bound to have a great time.
3// Akureyri Church (Akureyrikirkja): Perched on a hill overlooking the central part of town, the outside of Akureyrikirkja is a great spot to grab a bench and take in the view of the city, the mountains, and the fjord. Inside, a simple, but lovely setting for quiet contemplation. A visit to the church is free!
4// Botanical Gardens: Akureyri's botanical gardens, a short walk from the Akureyrikirkja, are an absolute must-see. The gardens are stunning, featuring diverse plant life from various parts of Northern Europe, and some of the biggest trees I've seen in Iceland. And if you've been to Iceland, you'll know that big trees are a big deal! Best of all, a visit to the gardens is free of charge.
5// Akureyri Art Museum: The biggest art museum outside the Reykjavik area (which makes sense, as this is the biggest city outside the Reykjavik area) is in the center of Akureyri, and is free to visit. Just down the stairs from the church, the museum features a wide range of art from contemporary Icelandic artists, and is open Tuesday-Sunday.
6// Public Buses: Akureyri's yellow city buses are totally free, affording travelers a great opportunity to see parts of the city that might otherwise be missed when sticking to 'walkable' central areas. If you have some time to kill, hop on one of the yellow buses and stick to the whole route to check out a new part of town.